Discover the Best Locally Owned Fence Company Albuquerque Has to Offer
G.A. Fencing – Fence Company Albuquerque is a locally owned business that specializes in providing high-quality fencing services for residential and commercial customers in the Albuquerque area. We understand the importance of having a secured property and the peace of mind it brings. Our experienced professionals can help you choose the right type of fence for any conditions and provide installation and maintenance services necessary to get the job done. We strive to provide our customers with the highest quality of service and products. When we are done, we ensure that you are completely satisfied with your fencing experience. Call now and learn more about G.A. Fencing – Fence Company Albuquerque and why we are the top fence provider in New Mexico.
We use the best materials for installation on projects of all sizes. From small residential to large commercial projects, we have the expertise and resources to get the job done right. If you are looking for a reliable fence company in Albuquerque, look no further than G.A. Fencing – Fence Company Albuquerque. We offer decorative materials and professional installation at affordable prices, so you can be sure you're getting great value for your money.
Quick Service Request
Fence Estimate Albuquerque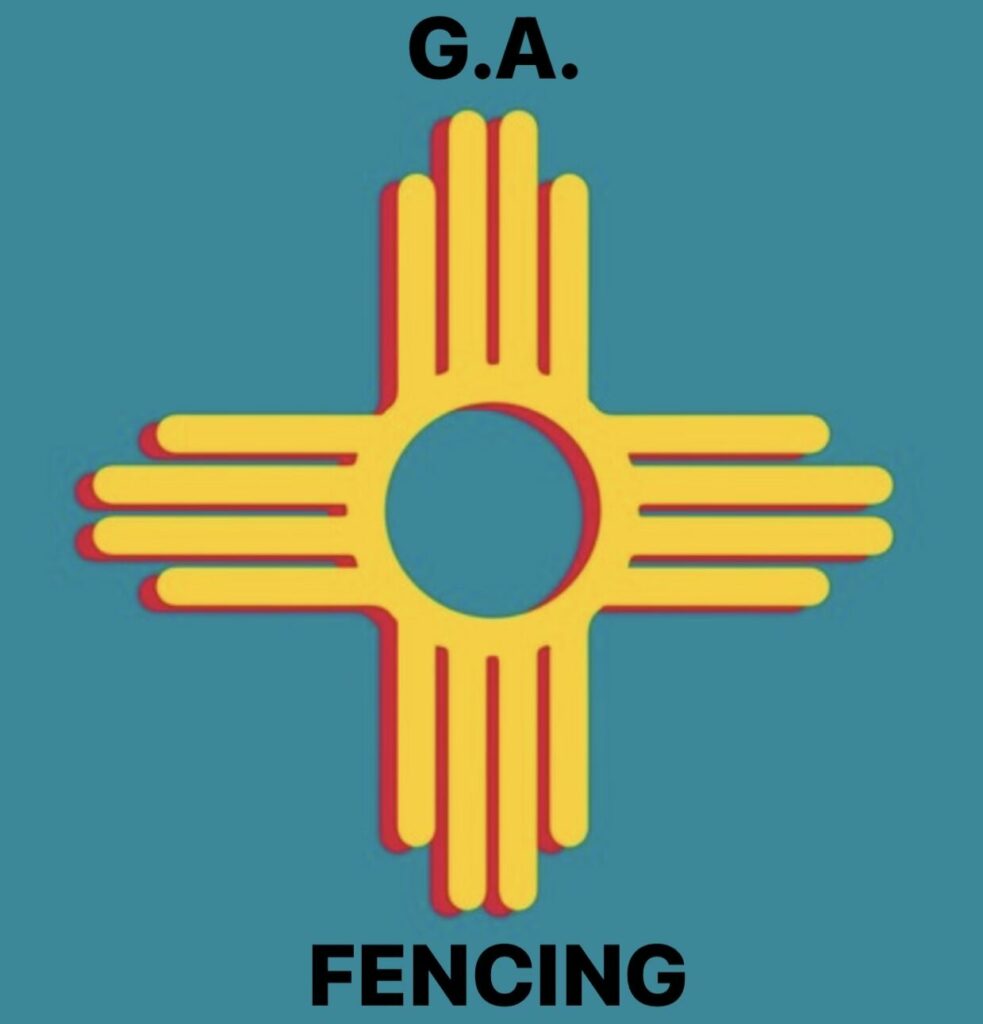 G.A. Fencing – Fence Company Albuquerque
Commercial or Residential – Fence Repair Albuquerque
G.A. Fencing – Fence Company Albuquerque is the industrial fence repair company for the Albuquerque area. Whether you need a repair of a traditional wood, chain link, wrought iron or aluminum fence, our experienced staff can handle the job. We use only the highest quality materials for our repairs, and take extra care to ensure your fence lasts for years to come. We offer free estimates and are available 24/7 for emergency services. We take pride in our work and are committed to customer satisfaction. So, if you're looking for a fence repair service in the Albuquerque area, look no further than G.A. Fencing – Fence Company Albuquerque.

Fence Services
Fences – Albuquerque Contractors
G.A. Fencing – Fence Company Albuquerque is the premier fencing company in the Albuquerque area. With years of experience in the commercial and industrial fence industry, we have the expertise and knowledge to provide functional fences. We offer a wide variety of beautiful materials including traditional wood, ornamental wrought iron, chain link, and aluminum, so you can find functional fences or gates to fit any conditions and budget. Take advantage of our fast local service with a newly installed fence.
Our selection of fencing and gates is extensive, so you are sure to find something that fits your needs. We offer a variety of beautiful designs and styles to choose from, so you can customize your fence or gate to meet your specific requirements. We also offer custom solutions to meet any special requirements and provide professional installation and maintenance services. Our staff will work with you to design a fence that meets your specific needs and compliments your home or business.
We are a fully insured and licensed fence company. Rest assured that your fence is in good hands. No matter what project you require, you can trust that your fence will be installed within your time frame and budget.
Your Albuquerque Fence Pros
Chain Link 6,9,11,11.5 gauge
Cedar, Red Wood, Douglas Fir
Composite
PVC
Aluminum
And More
Choose the Best in New Mexico
Six Reasons Albuquerque is Choosing Us
We Are A Fence Company Who Cares, And It Shows
Its also backed by our reviews
Don't Know What To Start With?
Fencing Services Albuquerque, NM
G.A. Fencing is an Albuquerque Fencing Service that offers a wide range of fencing services to the Albuquerque, NM area. Whether you are looking for a privacy fence, a security fence, or a decorative fence, we have the expertise to get the job done right. Our experienced team of fencing professionals will provide you with the highest quality fencing options to suit your needs. We also offer fencing repair services in case your fence has been damaged due to weather or other causes. With their commitment to quality and customer satisfaction, G.A. Fencing is the top choice for all of your fencing needs.
Area of Operations
Fencing Albuquerque NM
We serve Albuquerque, Santa Fe and the surrounding areas.
Address: 1536 14th Ave SE Rio Rancho, New Mexico 87124
Free Consultation​
Get A Free Estimate